I figured it was time to post something now that I feel like I have more than 5 minutes to spare.
We've been very busy! We have packed up and moved back to South Dakota…for what reason we are not quite sure but we are close to family for a while and that's what counts! We are remodeling our house and trying to unpack. Jeremiah got a job here at a car dealership and swore into the Air National Guard after leaving the Air Force. We will be going to school in CA sometime this Fall or Winter…wahoo can't wait for the warm weather!!
So here are lots of pictures from BEFORE we misplaced our camera…it appears we need to get a new one. So there will be no pictures from about Jan 30th to now…and until we get a new camera!
Playing in the bath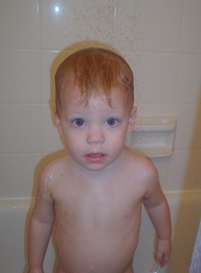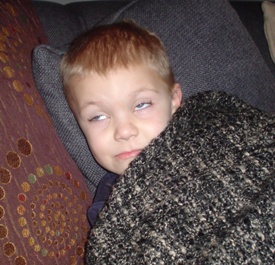 Brendin's first encounter with playdough…he loved it and hated it at the same time.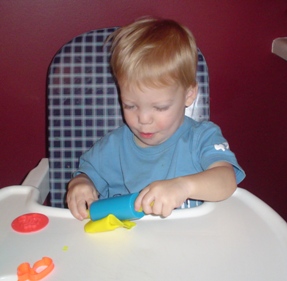 New rug and new couch…they were quite the entertainment.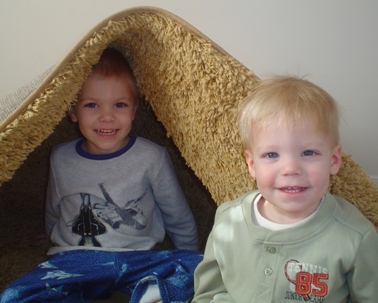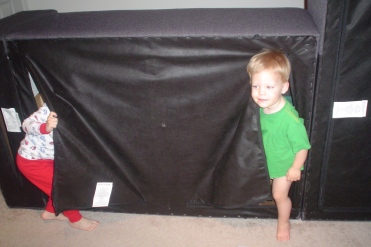 Davin's beautiful snowman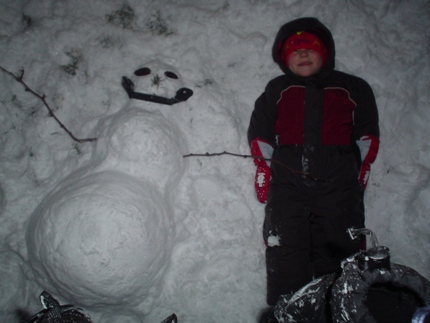 Baby it's cold!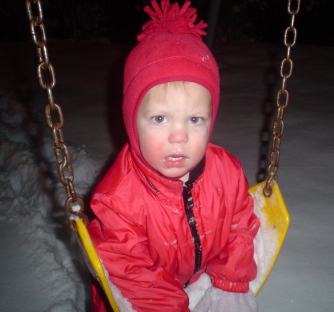 Davin color spraying the snow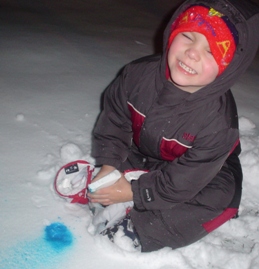 Brendin deciding that he loves the snow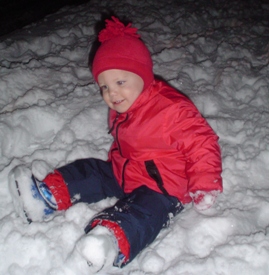 We had the Somali family over for a visit before we left. I made them dinner and we watched some cable tv, which was very exciting for Rashid, the dad. The kids had a lot of fun playing with the toys and the cats.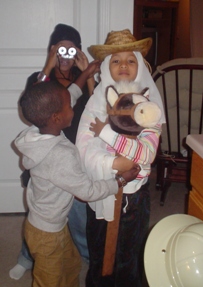 And even though they said they didn't want to…we made an executive decision and took them sledding on the way home! We had to borrow them lots of mittens, hats and scarves…as well as the socks off my feet for Fahmah! They had a lot of fun but the mother and father were so concerned about being cold…they think you can die in the snow! They apparently have been to ND!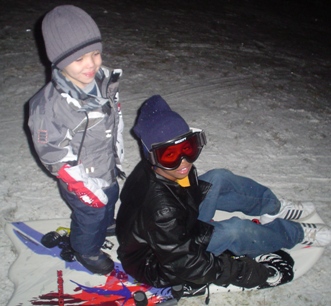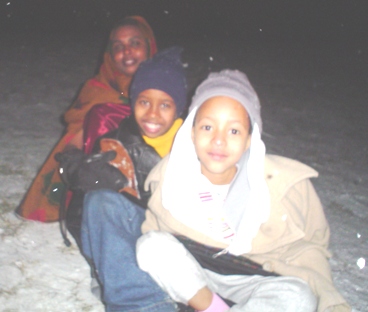 Brendin, ready for Mardi Gras!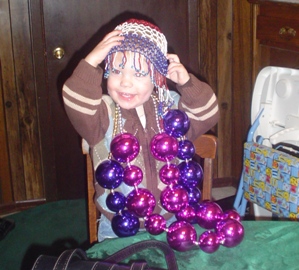 Christmas at Grandma Berts, the kids playing Ring Around the Rosie with Elise.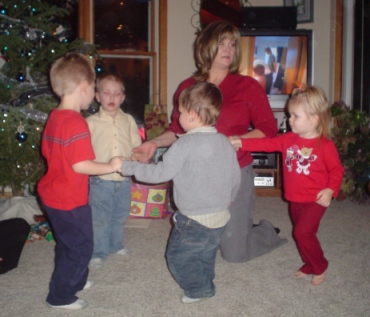 Davin and Noah hanging out in the arcade.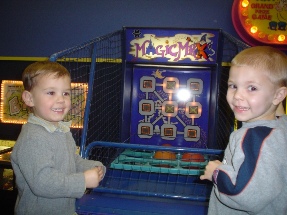 Hmmm Santa…that's a good question… After we got done with Santa he said while shaking his head "But that's just not the real Santa Mom". But didn't seem to care either!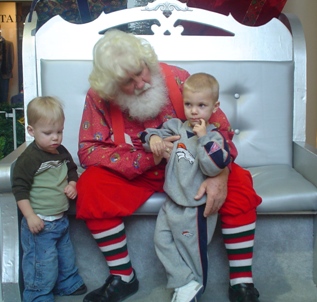 They really love eachother!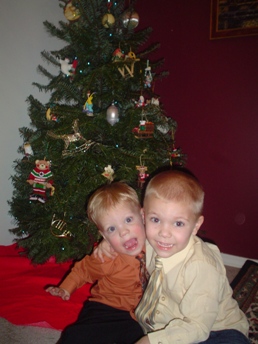 One of our family Christmas pics for 2007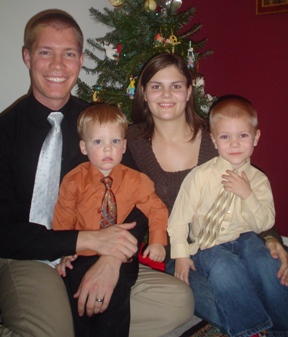 Lots of pictures from the new HUGE Children's Museum in SLC.
Working construction: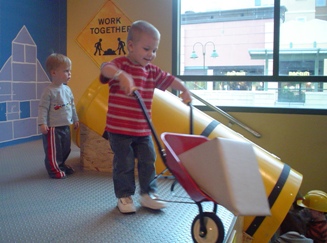 Putting up wallpaper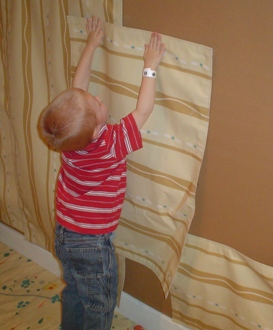 Slaving over a hot stove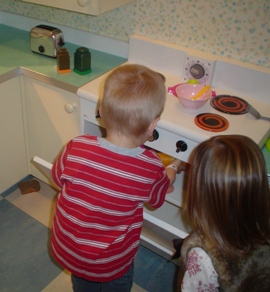 Delivering Mail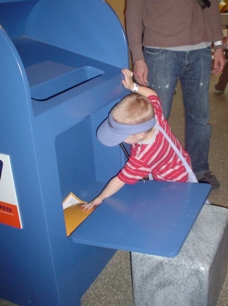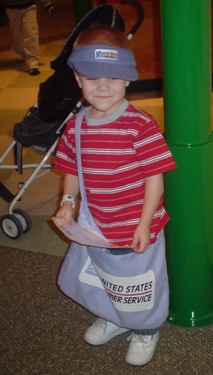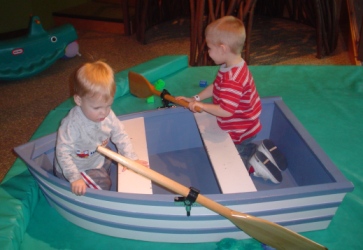 Working at the Deli counter and then at the checkout counter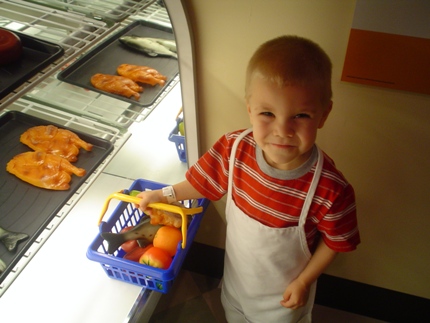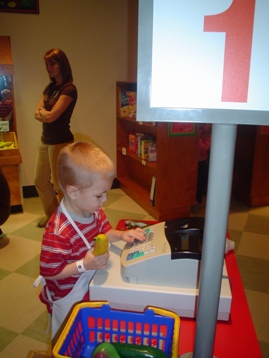 Tending to the hens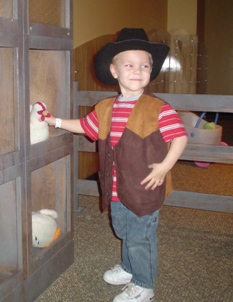 Flying a helicopter and then working as an air traffic controller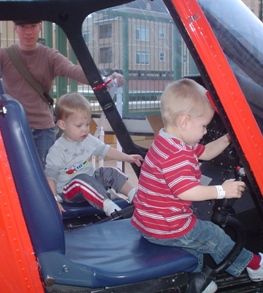 Brendin…in ball world!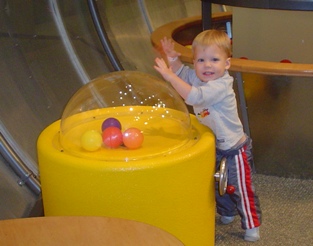 Once again…sorry for not posting for sooo long. We've been incredibly busy. So we didn't fall off the face of the earth and would love to hear from the rest of the world on what they are up to. jj@mollman.com
---