Not a whole lot of excitement going on here, just a few pictures from the past month. At Davin't appointment he weighed 21.5lbs so he has finally slowed down! We just stayed home for the 4th of July and got some work done around the house. We laid the tile in one of our bathrooms and have started getting the other one ready. Turned out really nice, click here to see. This is the master bath. And, here are some pictures for you.
Davin with his new mower: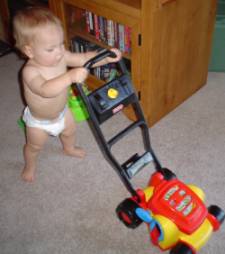 At the SLC Hogle Zoo with the elepahants: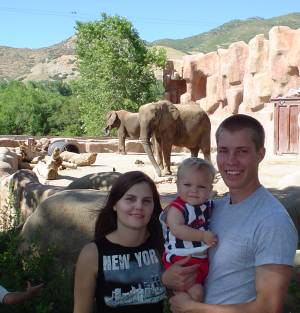 Playing at the Zoo: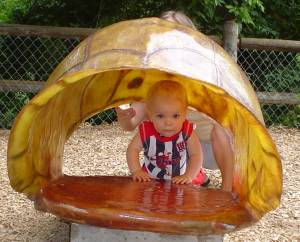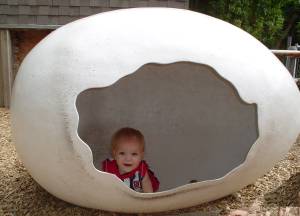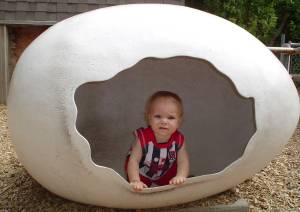 At the Sugar House Park: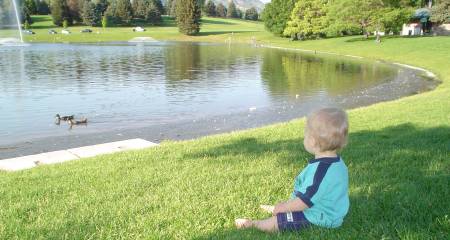 Davin putting on the brakes!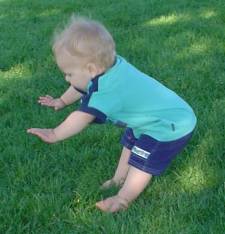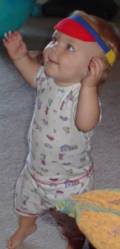 I didn't think this toy was going to become a choking hazard!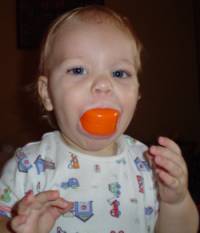 Comment? [3]
---
New House ·
posted Jan 25, 11:27 PM
Big news: Davin started crawling last night! He was pretty excited about it all and I'm guessing by the time we get into our house he'll have this mastered. Also today he was laying down and sat himself up which was pretty impressive. Wasn't even watching for that trick to happen!
We will be closing on our new house this week. It was built in 1996, has 3 bedrooms and 2 baths and is a little over 1300 sq ft. So we'll have plenty of room for visitors! Hopefully we'll have our stuff by the weekend and can start getting settled (settled meaning I'll get some pictures up on here!). Grandpa Richard and Grandma Judy came down to visit and took some pictures for us. I'm just putting links so that I can leave the pics large for better viewing. Click on each one below:
Click Here for house pic #1
...and Here for #2
...and Here for #3
...and here to see Davin driving!
Comments [4]
---