I can't believe how behind I am on this site….well, actually I can with all that's happened this past year but I'm trying to get all caught up!
A snack in the bath…such a time saver!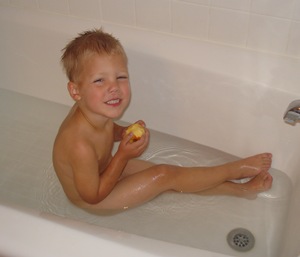 Driving to Denver to see Grandpa Dave.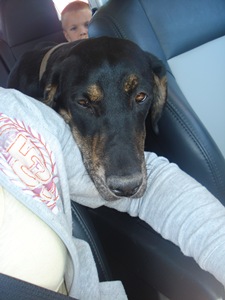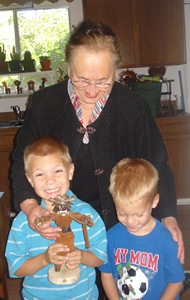 A guy on the side of the road with a sign that said "Why Lie I Need a Beer". We thought it was pretty funny.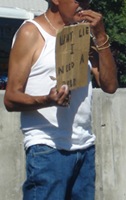 What's Denver without a trip to Casa Bonita?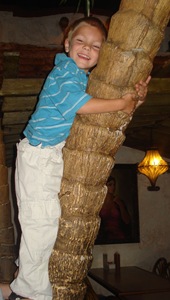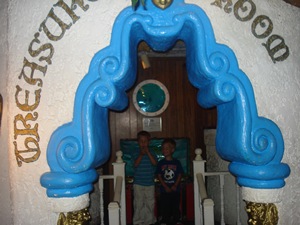 Waiting to see Grandpa & keeping notes.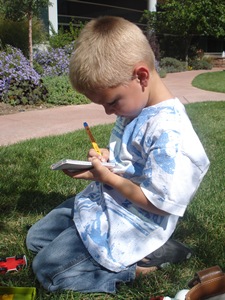 Meeting Joy's clone of a boy, Talon! He's so cute.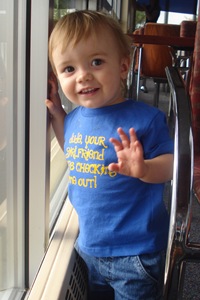 Love this picture of Brendin in my Grandma's tree.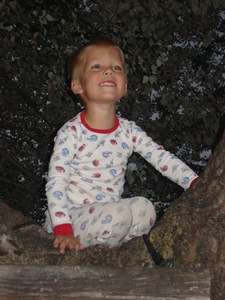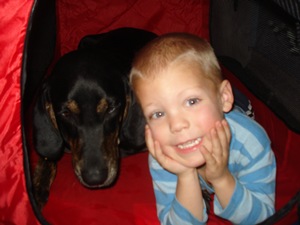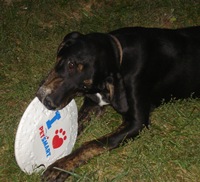 Our finished bedroom, I actually painted the room pale pink to match the original light fixture. I love the old details in this house, including the orig. door knobs.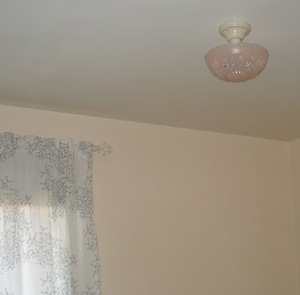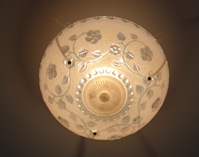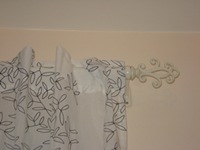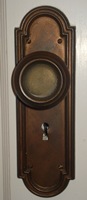 Davin's first day of Kindergarten at Kearns St Ann in SLC. He LOVES his 'dress-up' clothes.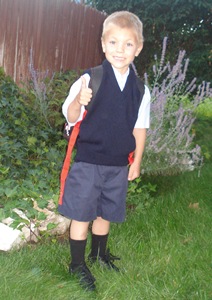 Tearing apart our kitchen. Finding some horribly ugly linoleum, crazy plumbing and lack of proper wiring. Oh, and crumbling mortar. But at least the subfloor was good enough for tile.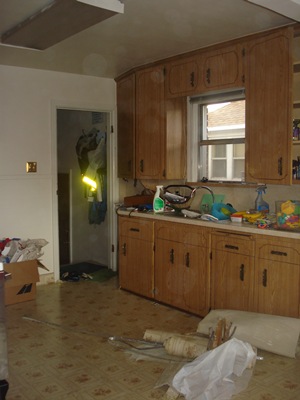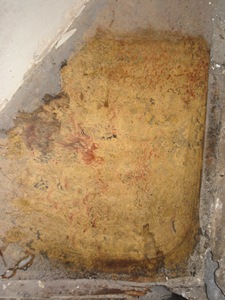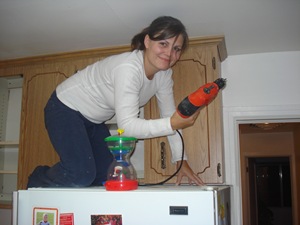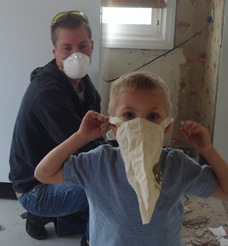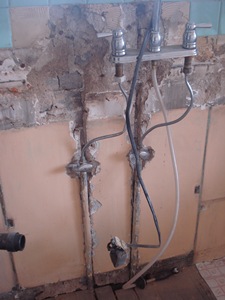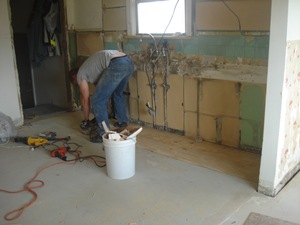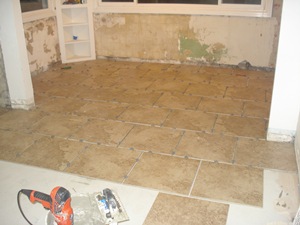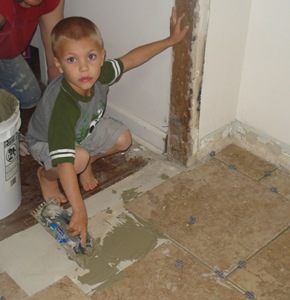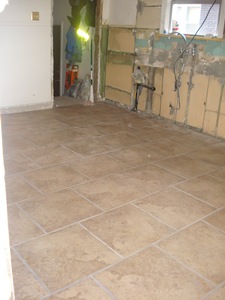 This is to show how many layers of paint I took off of the built it phone nook. And right next to that we cut the doorway larger to put in an arch. We also put in two others and have one left to do.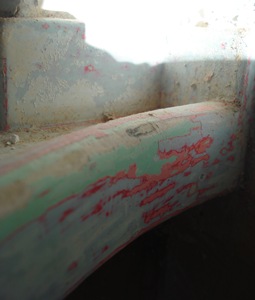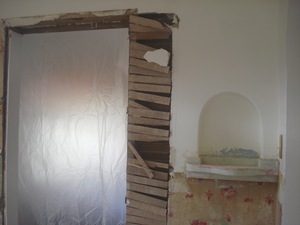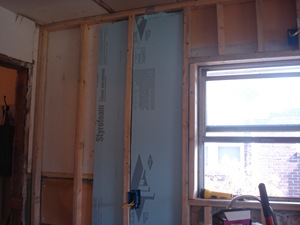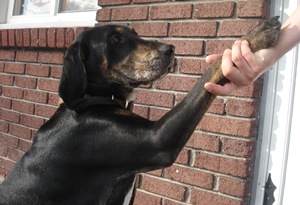 Hallween 2008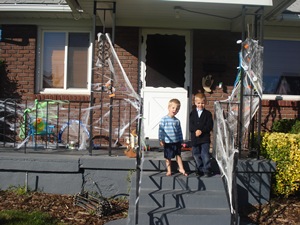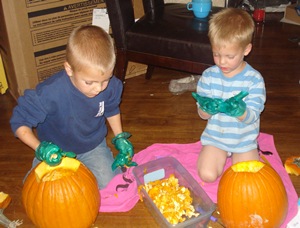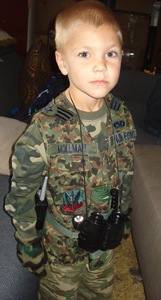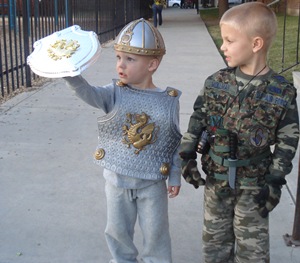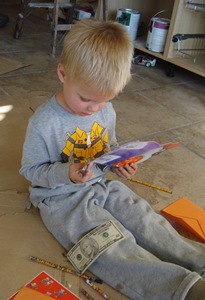 Opening cards from Grandma Deb, Davin was really sick and said "Oh wow, beautiful card, tell her thanks" and then went back to resting.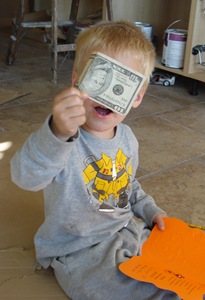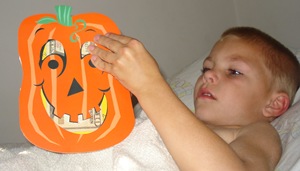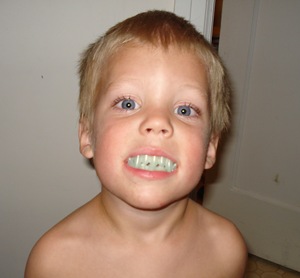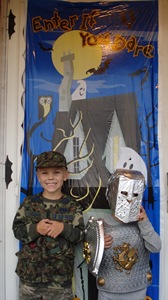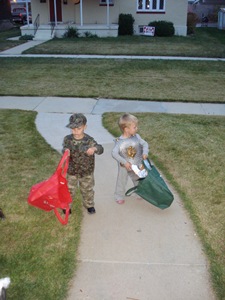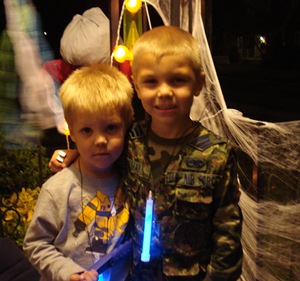 A visit to Wheeler Farm for their Halloween festivities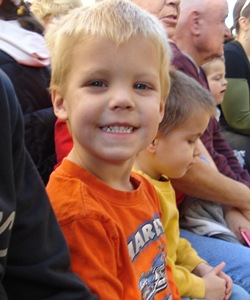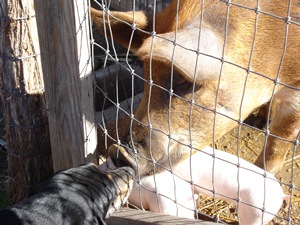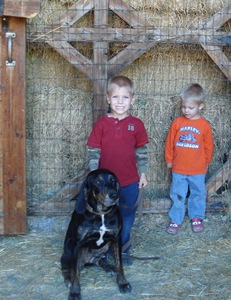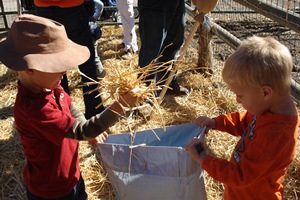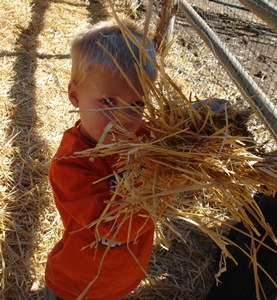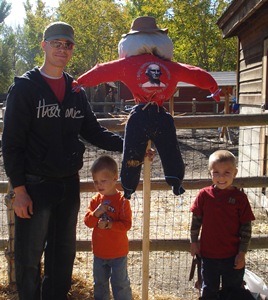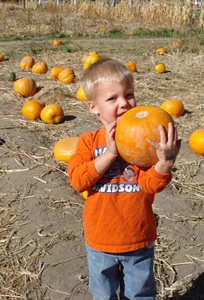 Putting in the new cabinets, news sink and building a wine rack.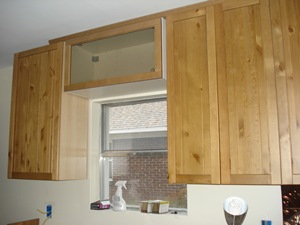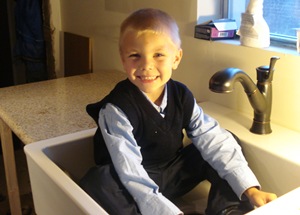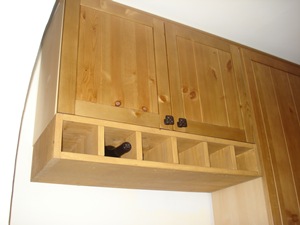 First snow of the year. I love the picture windows we have that look onto our unique grass 'street' of a front yard.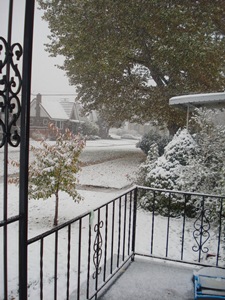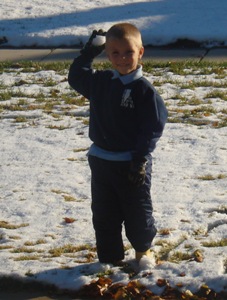 Refinishing the fireplace, getting all the paint off of the tiles with the help of Davin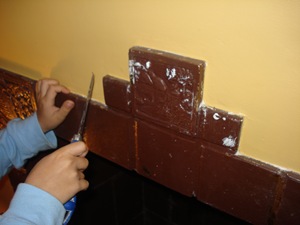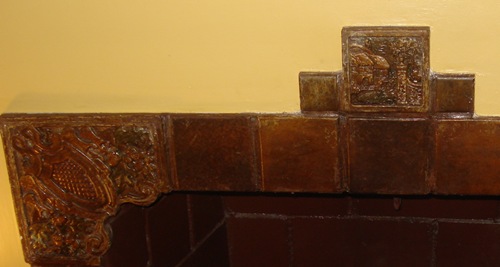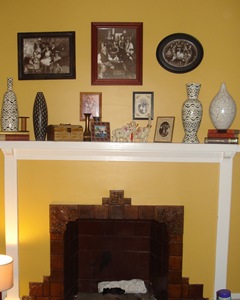 Brendin demonstrating how his bug that he made pinches.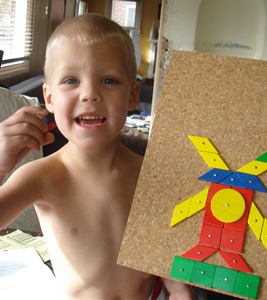 Thanksgiving Day pajama football. Dinner and dessert.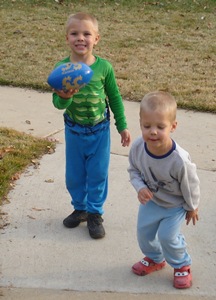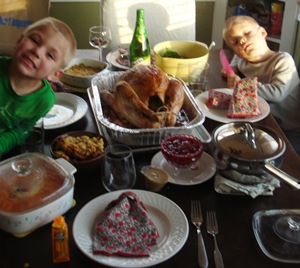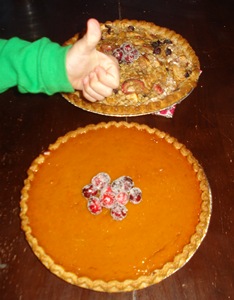 Driving Annie and Cordell downtown to see the Christmas tree at Temple Square.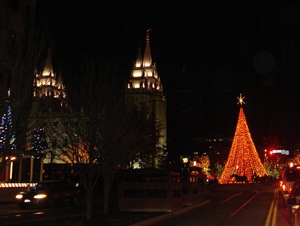 ---
Last Days in California-Trip to SLC-Move to TX-Move Back from TX