Davin digging for dinosaur bones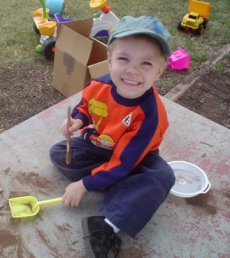 Hanging out with Stephen…whether or not he likes it!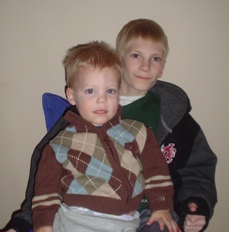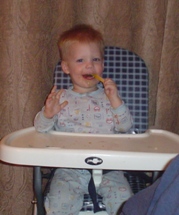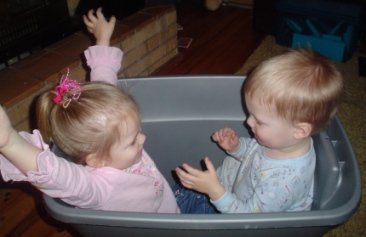 Playing some air hockey with Gramps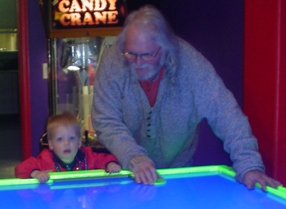 Checking out the nice cars at the car show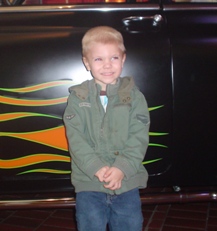 Teaching the boys a little home improvement!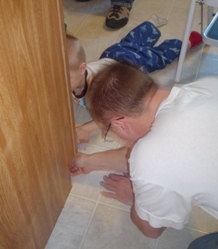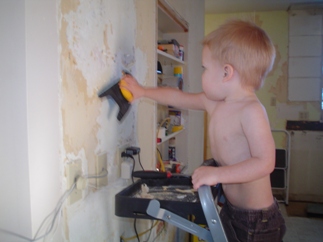 The monstertuck show…which was pretty boring compared the the one in Salt Lake but they really like the demolition derby.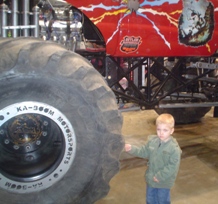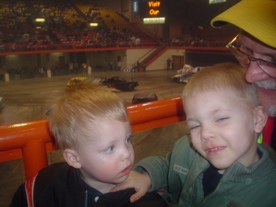 We took a little detour the other week to get away from the remodeling. Davin was napping and woke up to Mt Rushmore, he was very excited.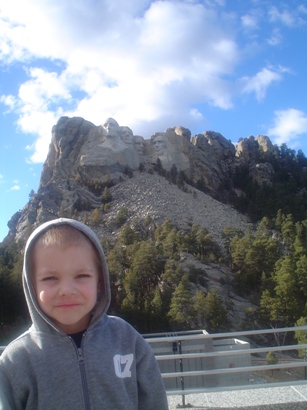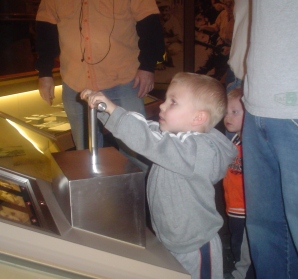 The boys love Chuck E Cheese!!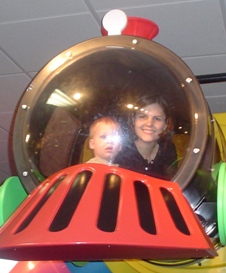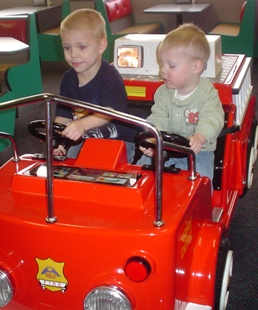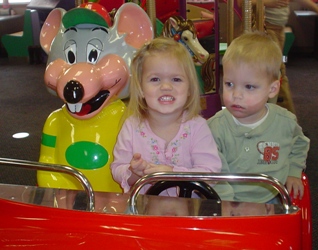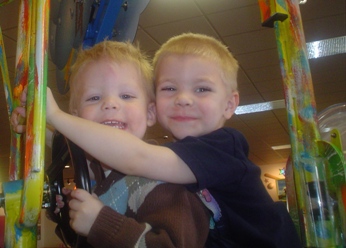 Grrr!


I went into Brendin's room to put some clothes away and found him sleeping like this…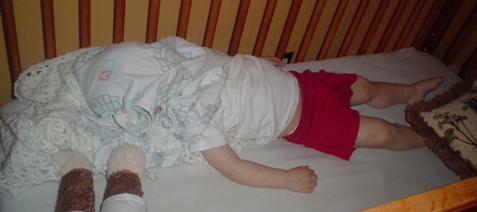 Hanging out with cousin Noah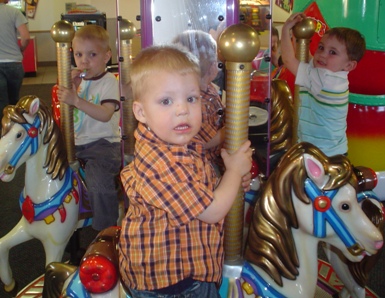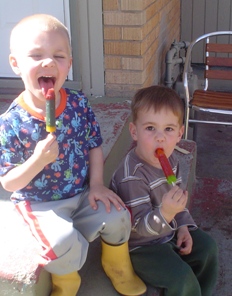 The boys playing in their Bonnie Sled as Davin calls it: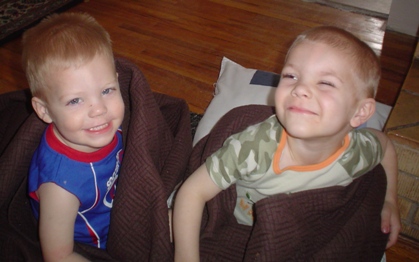 Showing off his new Night Owl PJs.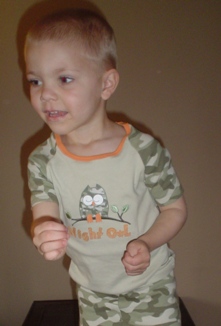 Jeremiah's birthday present came from HI with dry ice…boy was Uncle Dana excited to see some of that…the dry ice that is!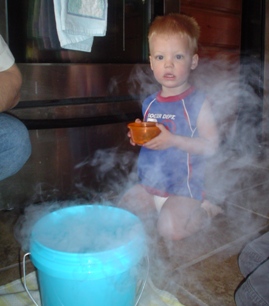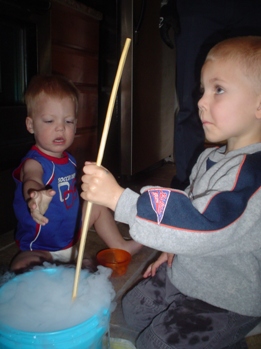 Noah needed some friends to hang out with while Mom went to a meeting…to pass the time we had Davin rides!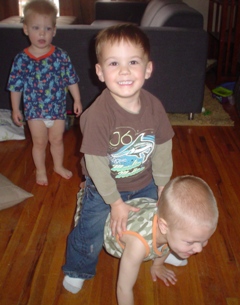 Jeremiah's birthday penguin that Davin picked out.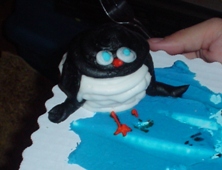 Birthday dinner….lots of seafood…shrimp, fish and chicken…it was sooo good if I do say so myself! After all these years Mom and Son wouldn't smile for the camera during the Happy Birthday song!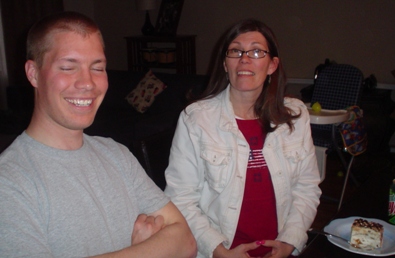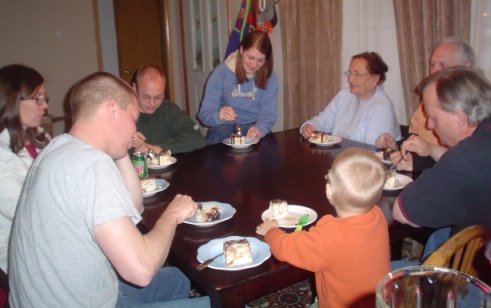 Teaching Brendin thumbs up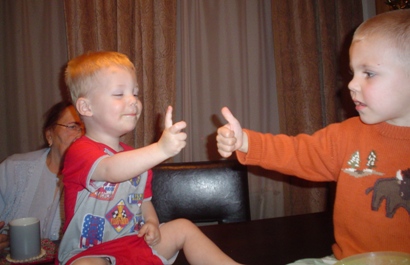 Brendin is his own canvas…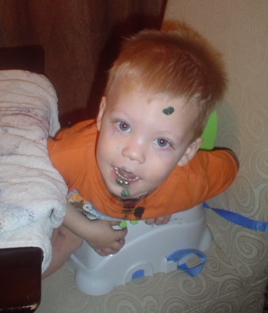 Grandpa Dave brought over some crazy spin art toy…it's pretty cool!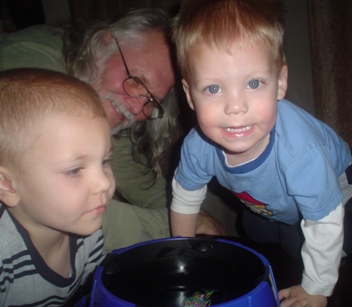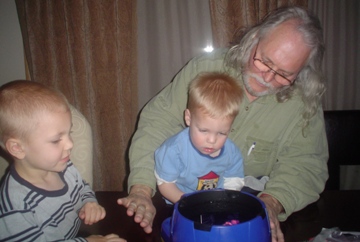 ROAR!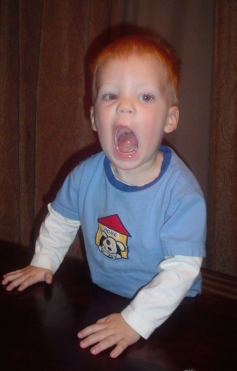 I tried to get a picture for Ed and Sarah of Davin playing with the easter toy they sent him…but he wouldn't stop posing!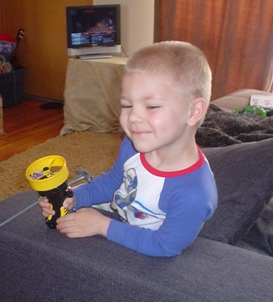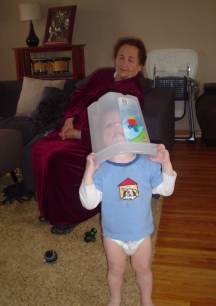 Hey Uncle Tim…PILLOW FIGHT!!!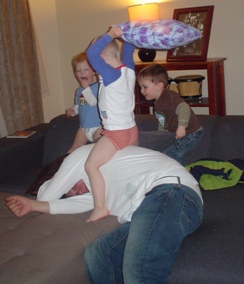 Swimming at our hotel over Easter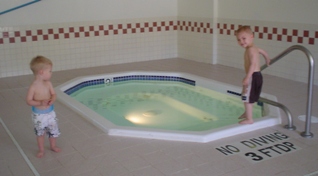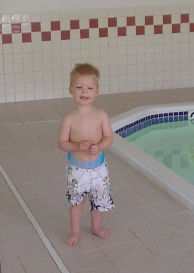 Grandpa Don at Space Aliens and Davin with his Alien cup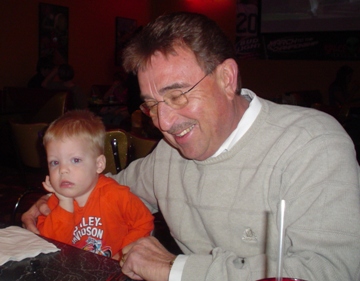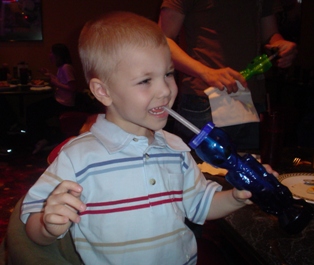 Hey those 88 cent shades came in handy!!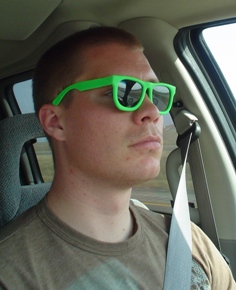 ---