Here they are! The before and after pictures of the outside of our house in South Dakota. Hopefully I'll get the indoor ones eventually. My camera hasn't been working so thanks to Ben for taking these outdoor ones. I'll see if he can get some inside ones, I only took a video of the inside. I do know that I cringed looking at the old interior pics! It is a totally different house now. I miss it!

Old front door, steps and sidewalk.


Before picture of carport and front of house


Before picture with no window to the left of the tree.


After, with garage, front deck, new door, lamp post, landscaping…


Close up of front after. Showing the flagstone sidewalk we put in and the deck with the angle. And of course, my red door!


Back of house before, the white door is now gone and the large window with the a/c unit is now the french doors.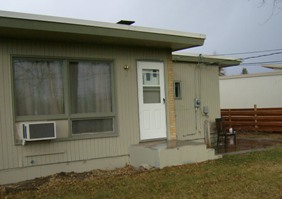 After we took out the HUGE window we put in the french doors and wrap around deck.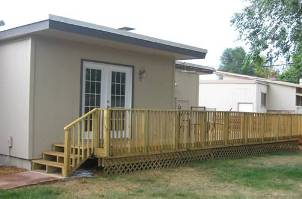 Where the deck wraps around to the side door.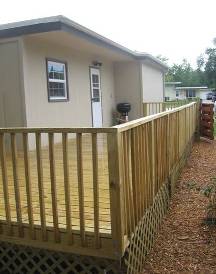 Back of house where brick was exposed and all these wires and boxes. We built a wall to cover them all up and were able to put in a new light.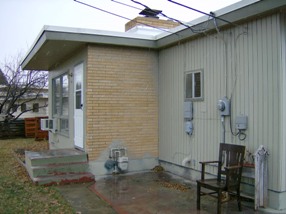 Showing the wall covering all the utility boxes and wires.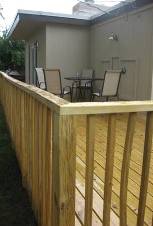 Back of house where the air conditioner is. Before: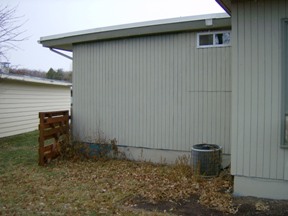 After! We put in a flagstone landing that slopes down from the deck. I also did some landscaping to take your eye of the a/c unit, which of course wouldn't work when we fired it up in 107 degree weather right before I left!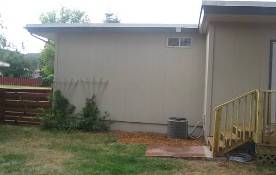 Another shot of the back deck and french doors.


New windows on the side of the house. These lead to the three bedrooms upstairs.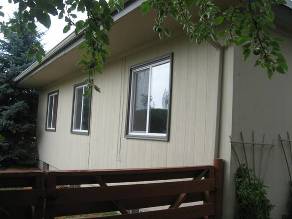 The old yard….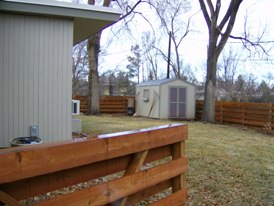 The new yard with newly painted fence. I also used all the leftover flagstone to make a walkway from the shed to the grass so that you wouldn't have to walk over the landscaping wood chips that I put down.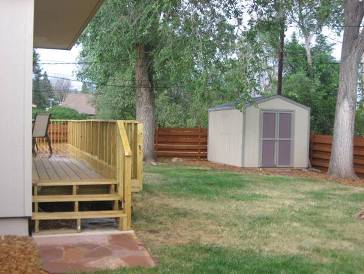 Some more of the landscaping…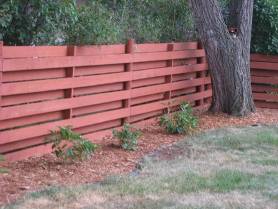 Thank you to everyone who was able to stop by and lend a hand! And a BIG, HUGE, EXTRA LARGE Thank you to my Dad who literally moved in with us to help since Jeremiah had to leave early for California. You rock! XOXOXOX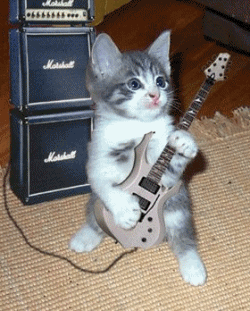 ---