Finally, our pictures from Hawaii and California!
First time in a swimming pool!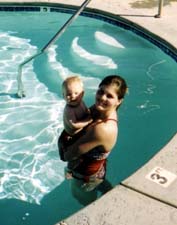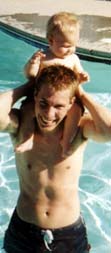 After not getting on a flight we took a tour of the first Jelly Belly Factory in Fairfield, CA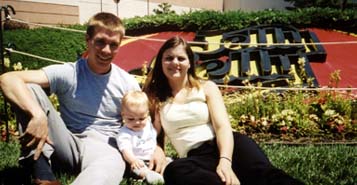 One day we drove down to San Francisco & another day to Santa Cruz. The drives were beautiful. Here we are on Santa Cruz beach: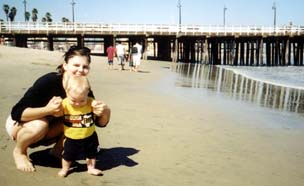 First time on the beach in Hawaii at the beautiful Hale Koa resort for military: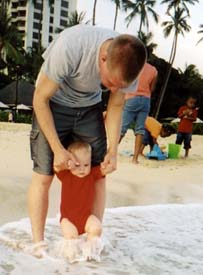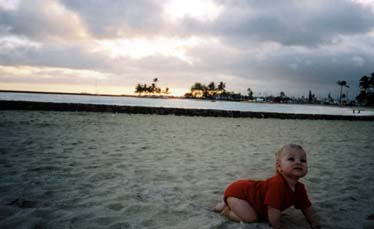 Davin eating caviar!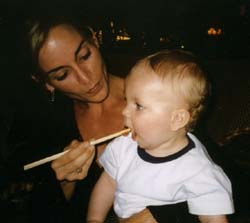 Playing on the beach on Kauai: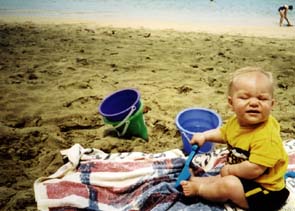 The Kilawea beach on Kauai: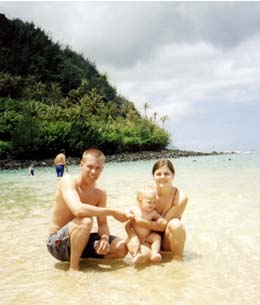 Jade pushing Davin: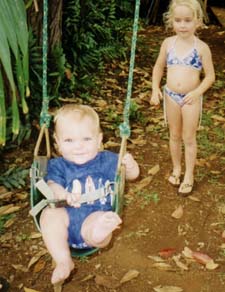 Family picture in front of the Murphy home in Kauai: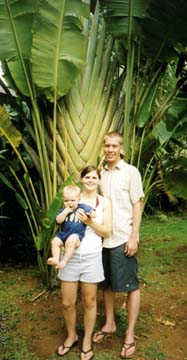 Davin, Doreen & Pierce: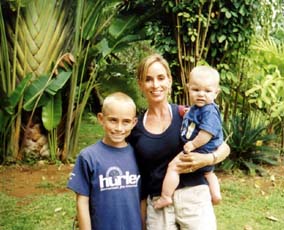 Davin and Mommy by the Plumeria tree: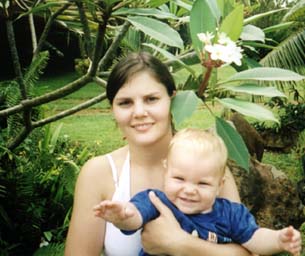 Davin eating (fresh!) pineapple for the 1st time!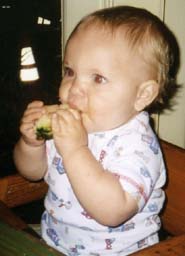 The sunset on Waikiki Beach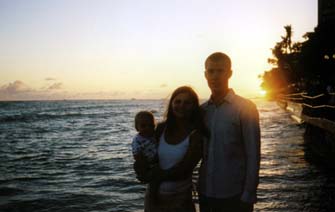 On Waikiki Beach: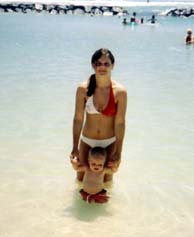 Davin and Daddy w/ a Hawaiin Rainbow!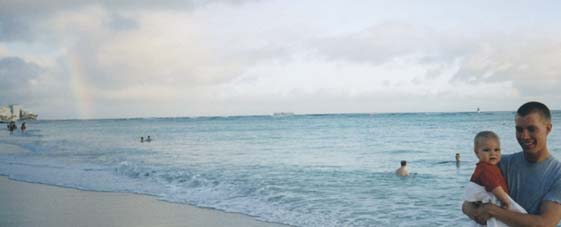 Shoveling sand on Ke'e Beach!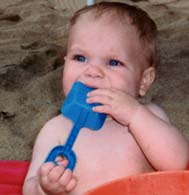 Davin and Jade…it must be love!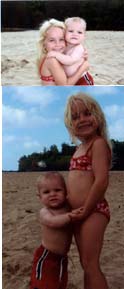 At the Princeville hotel overlooking Hanalai Bay watching the sunset: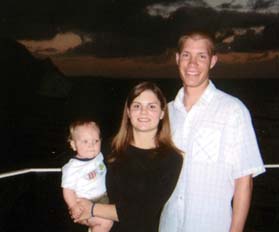 Cute Grin of the Month: On his toy that Grandma Deb got him: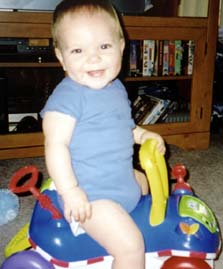 ---