Holy cow what a crazy couple of months it's been! After a couple of weeks in SD for Christmas we came back just in time for a New Years storm that took our power out for almost a week. Then not too long after our power came back on I got a call that my step Dad went into the hospital with chest pain. The next call was that they started angioplasty and the surgery was not going well and emergency bypass surgery was the next step. Family was told to come if they could since this was such a risky surgery. I couldn't get a plane back that afternoon but flew out first thing in the morning. The surgery couldn't be completed because of the massive heart attack he was having but they did get 3 bypasses done. Just Don getting through the surgery was a great hurdle and the next 72 hours were touch and go. I am so glad I was there to hold his hand and be there to help my Mom. It was nice that 6 of the 7 other kids were able to be there as well. I had fun catching up with all you guys, hopefully going back to ND for the 4th of July so that Don can spend time with us outside of the Hospital works out! Don came out of ICU faster than expected and surprised the nurses and doctors with how well he was doing. It took a while to get his heart rate down, it was above the 120s and needed to be in the 80's I believe. They would normally shock the heart but there was a clog that could have came lose during the shock, go to his brain, cause a stroke and probably death. So it had to be done with medications. Don was antsy to get home and finally got there this weekend! He's definitely sore and taking a shower is a major feat but Mom's there holding down the fort, hiding his keys and making sure he doesn't do too much too soon! At least his son is a sugeon so he can check up on him :) Get well soon Don! XOXO

Anyways, that's why my Christmas pictures are even later getting up than I thought they would be. But here they are!

Writing a letter to Santa and putting out food for the reindeer….I know, strange combination but this is what Davin and Brendin picked out of the fridge.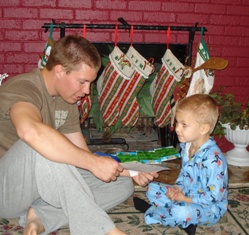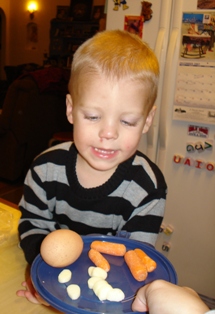 Tim really liking the backpack we got Noah!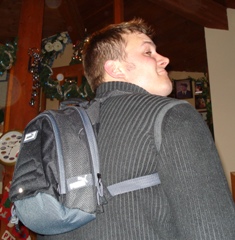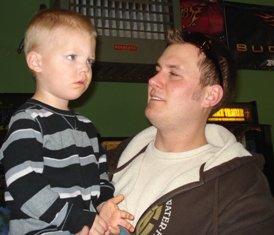 Playing Rockband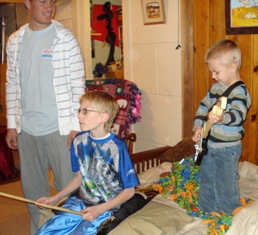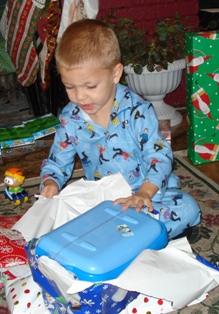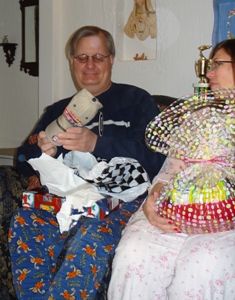 Christmas at Wally and Roberta's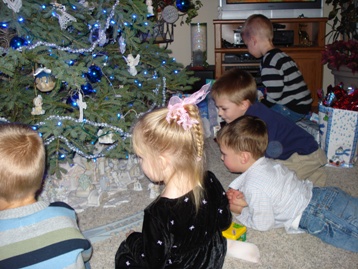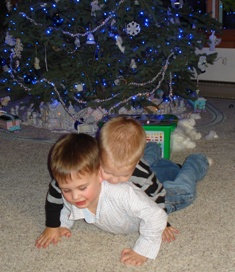 Playing candyland with some of the biggest cheaters in the world!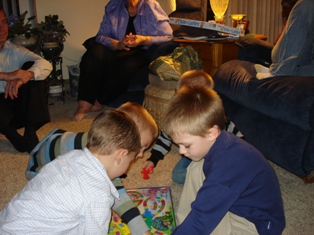 Yay! We drove all the way from CA to see some snow!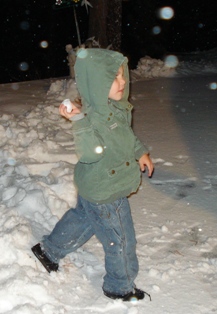 Kari Ann gave me some cuuuute shots!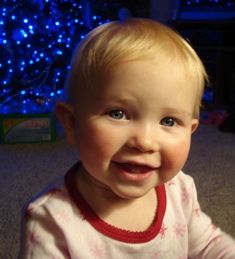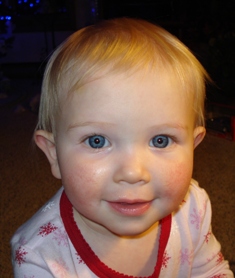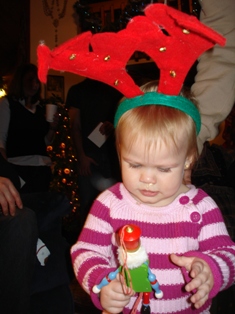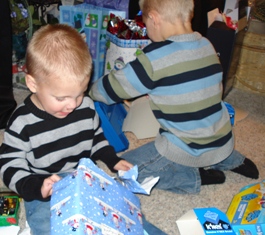 We had brunch before we left town and Davin saw Roberta, ran up and grabbed her hand and walked with her to the restaurant!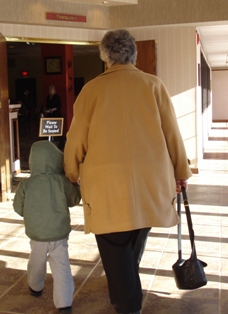 Christmas morning was like a whirlwind and I have no idea who got the boys what.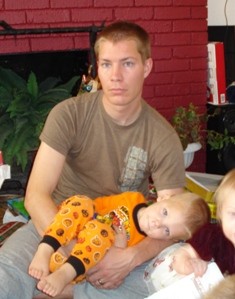 I do know that Davin had the best idea. He wrapped a Pull-Up for Brendin and Brendin was ECSTATIC! Seriously!!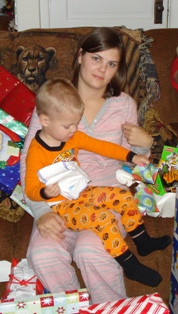 Uncle Dana looking…cute!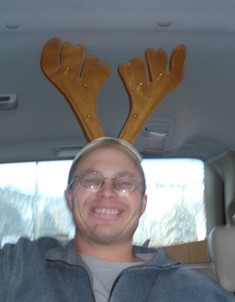 All THREE boys napping in the backseat on the way to Bowman.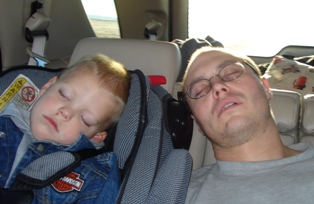 Aunt Staceys House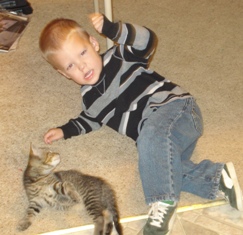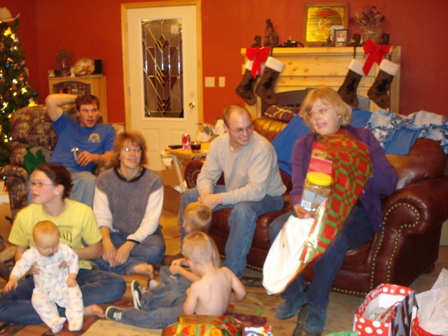 Cousin Jett and Brendin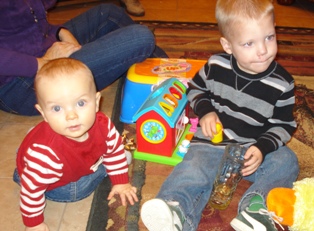 Santa/Uncle Gary telling the boys to stuff their pockets with candy…leftover Halloween candy…ahem Gary!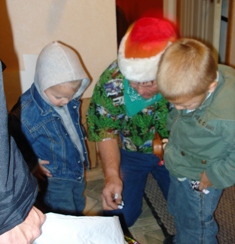 Scott opening the Gift Exchange gift from us….a wierd bird. But he liked him and managed to keep him!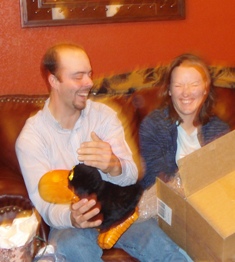 Grandma Roline and the boys and the boys playing with some OLD playskool blocks (probably 40 year old blocks) and sitting in front of her fireplace.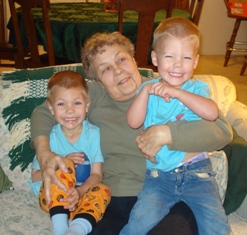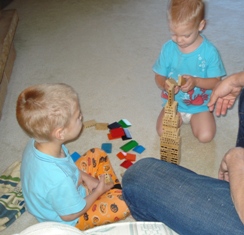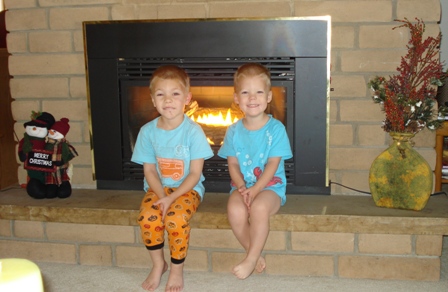 Dinner at diamond lils.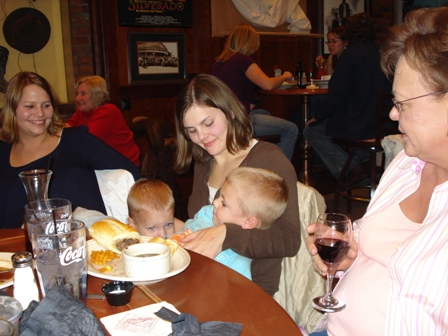 We got Dad some super long noodles from Trader Joe's, here's Dede to demonstrate!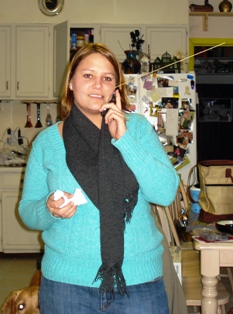 Christmas #5 was at Dad's…and Davin got his guitar which he loves! He has some rocker in him. And Aunt De is his biggest fan.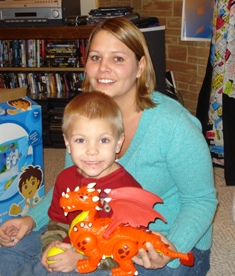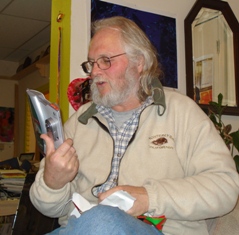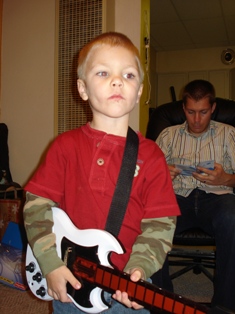 Yay! I got a Woody doll!!!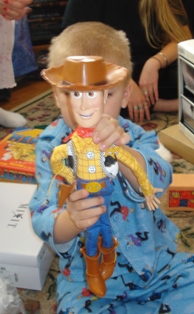 We did some site seeing and went to the mammoth site. The boys loved it, especially Davin. I liked it too. I still can't believe that you are really looking at Mammoth bones half dug up. We then went to Hot Springs and did some swimming. I was hoping it would be hotter….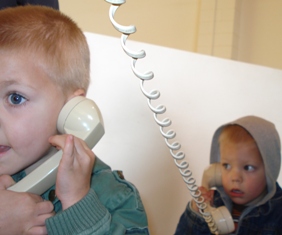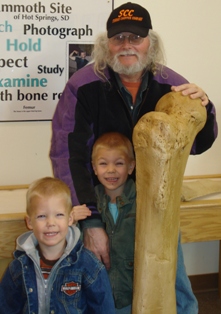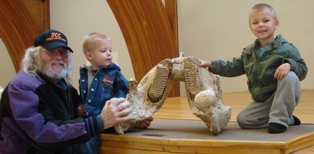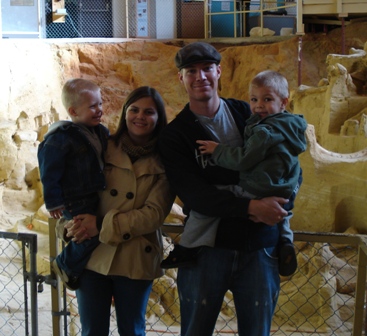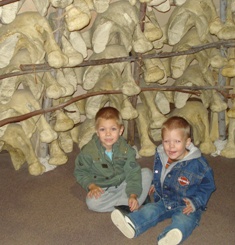 Uncle Dana wowing Daving by curling a bone!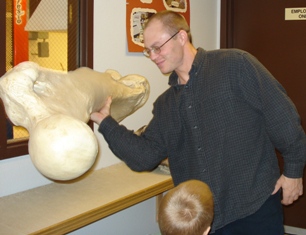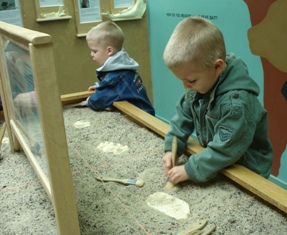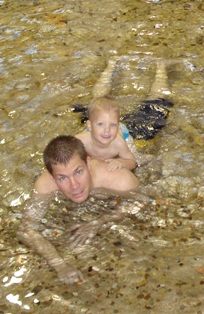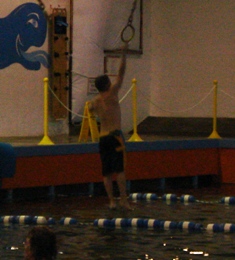 Davin loves the water but hates water in his face so hasn't been that interested in swimming but loved this slide and decided he didn't mind the water in his face so much afterall!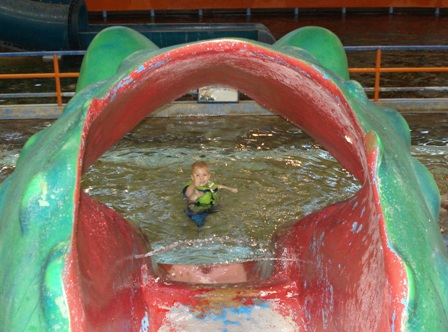 The boys looked in their stockings a few days after Christmas because of the hub-bub on Christmas morning.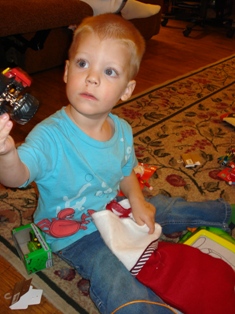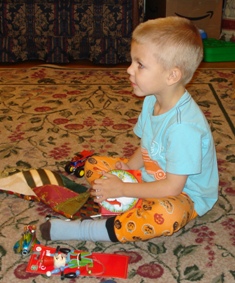 Happy New Years!!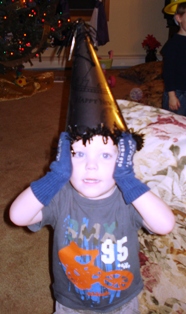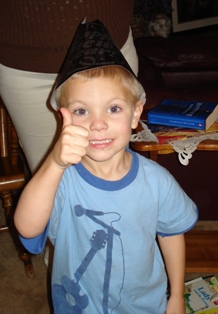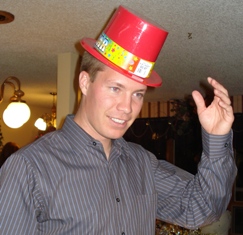 Davin took some pictures of my friend Mikala and her baby Jagger.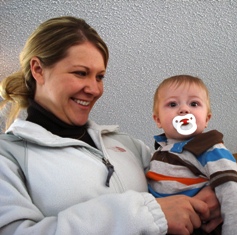 The Fam photo at Robertas.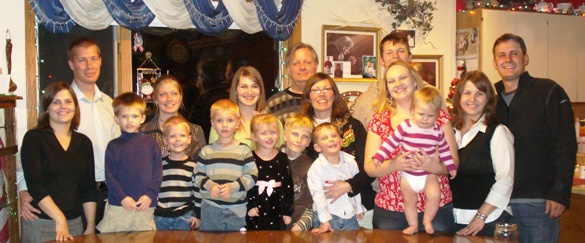 Brendin, Noah and Davin found party hats and decided it was all of their birthdays and they were celebrating!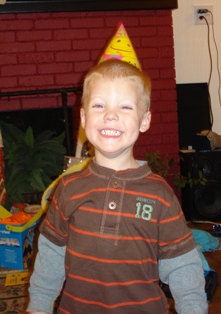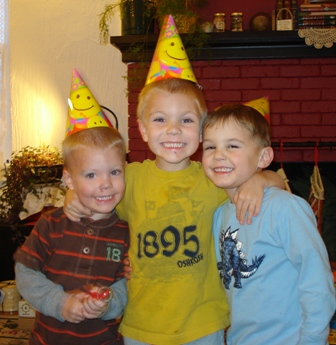 ---