Here are some pictures from this month. The first one is at the Mayan which was supposed to be like Casa Bonita but it isn't nearly as cool. We decorated eggs early in March and then decorated more while Jeremiah's family was here. We took Davin to a Public Easter Egg Hunt and boy was he not happy about the loud horn and all the kids and parents screaming. So we hid eggs out in the park in our complex and Stephen and Davin found them. We had a lot of fun over Easter since Jeremiah's family came out. We went to the Children's Museum and Davin had a blast. He has been mastering 3 word sentances the past couple of weeks. He loves to say "Daddy is tired, Mommy is tired" when we yawn. I'll be gone for a week to Bismarck and Jeremiah is taking a boys trip to Reno & Tahoe for some snowboarding. Let's hope I don't get a phone call about any broken bones!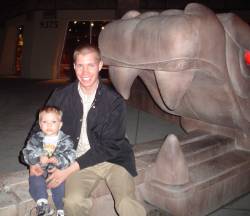 Daddy's Easter Egg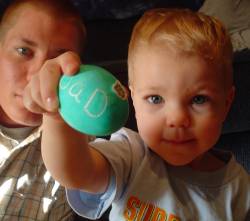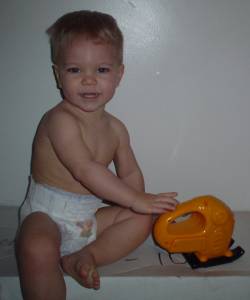 Riding an ant at the Children's Museum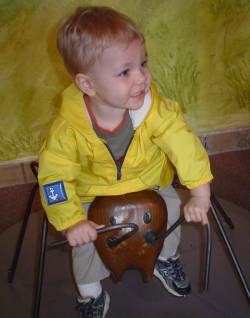 Cooking @ Children's Museum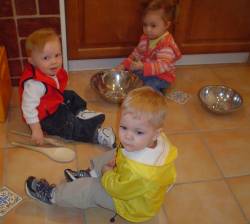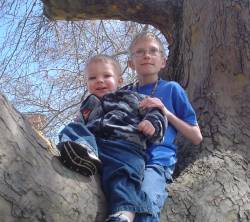 Easter Morning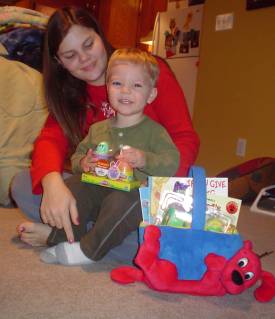 Tasting some Easter candy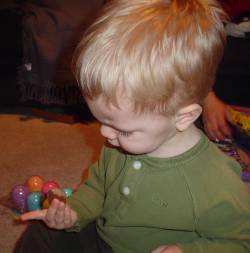 Hunting for Eggs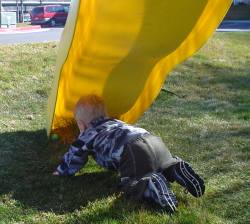 NEW TRIKE!!!!!!!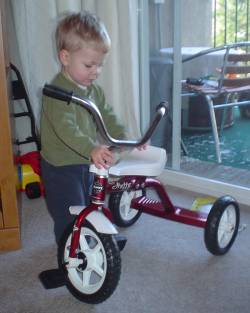 Basketball with Aunt Rachel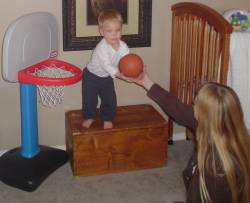 Davin also learned how to somersault so we'll try to get video up before I leave for ND.
---