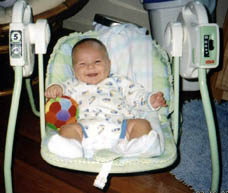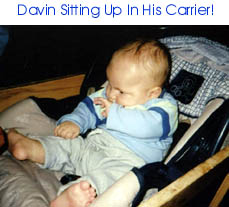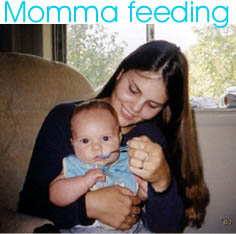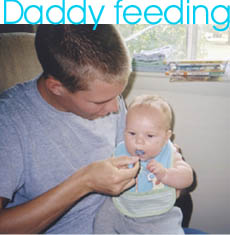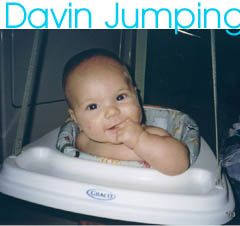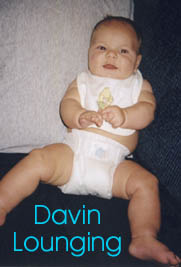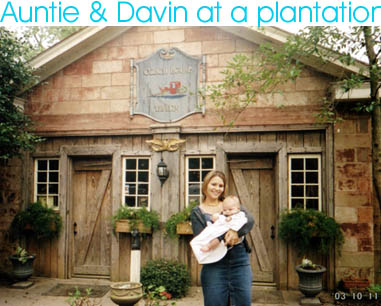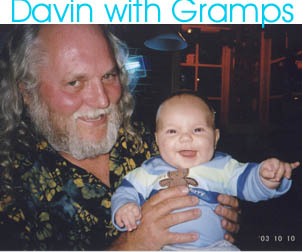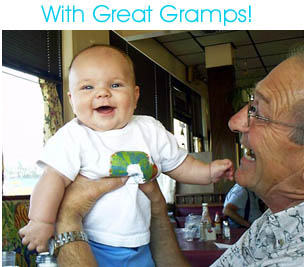 Comments [1]
---
Grandma Deb bought Davin his first pair of shoes and we put them on him the other night. They are almost too small for him!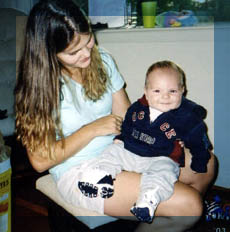 Here is Davin rolling over: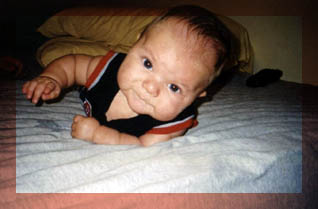 Jeremiah gave Davin a little taste of the lemon water ice in Philadelphia: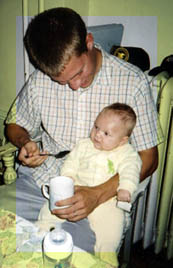 Here we are with Jeremiah's Aunt Becca and Uncle Dan and their kids in Philly: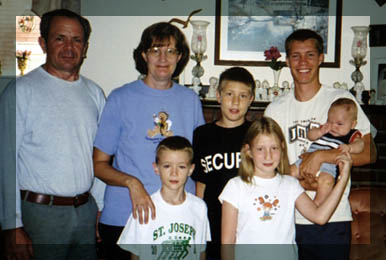 We had a really nice time in PA-it was nice meeting them all and seeing dowtown Philly.
Grandpa Richard and Grandma Judy as well as Judy's Mom visited us this weekend so I'll put those pictures up as soon as I have time! Jeremiah is leaving for San Antonio on Tuesday and then Grandma Deb and Godmother/Aunt Dede will be coming on Thursday so it will be a busy week. Still searching for Davin's Halloween costume and waiting to hear if he won the bqaby contest with his first camping trip photo :)
---
First Trip! ·
posted Jul 24, 01:50 PM
We went back home and Davin met the family! He also had his first boat ride.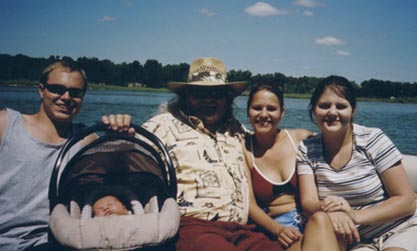 Meeting His Auntie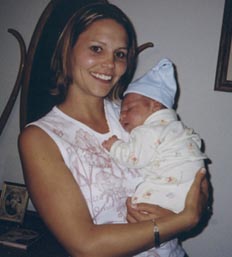 Smiling With His Auntie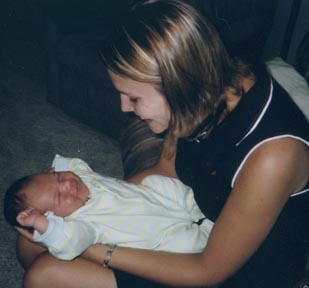 Jeremiah's Family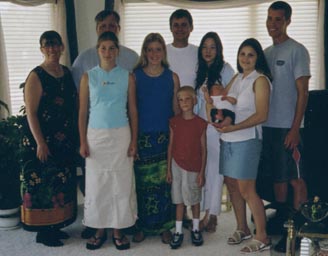 Grandma Deb, Aunt Dede & Uncle Dana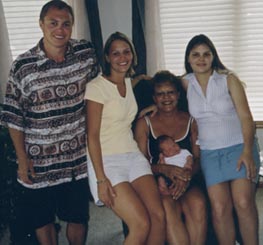 Comments [1]
---
A NEW BABY! ·
posted Jun 11, 04:36 AM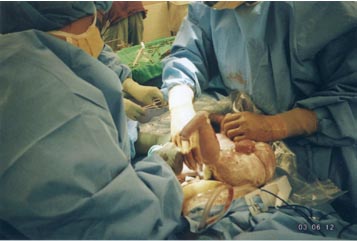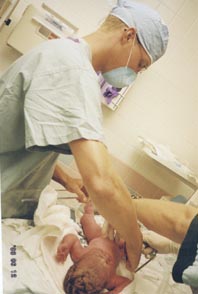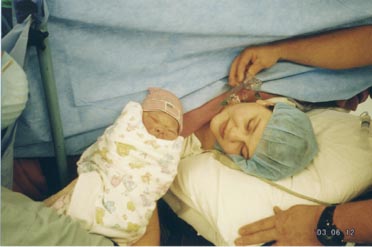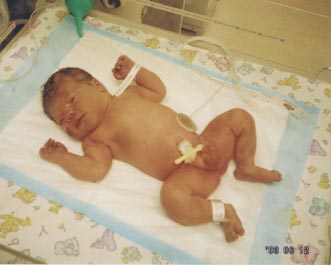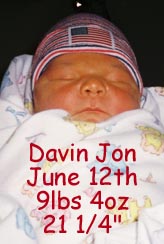 After 25 hours of labor we had a c-section a 4:36p.m. on June 12th. Daddy cut the cord then I got my 1st good look at Davin Jon. After that it was off to the nursery with Daddy for initial checks and first bath. An hour later we got to have him in our room.
---
Here is one of the pictures from our last ultrasound on April 29th. The baby has his/her hand up to his/her mouth. I think the baby weighed almost 5lbs at this one.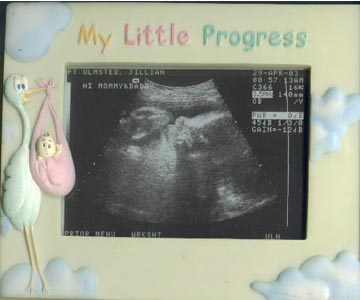 ---
Last month I flew to Minneapolis to see my sisters new house and we drove to ND and surprised my Mom and Step Dad…Dede managed to get a perfect picture of Mom's face.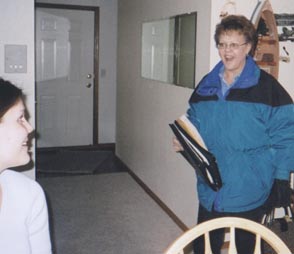 ---